A hemophilic patient presented with an abdominal mass, fever and cough
Keywords:
Abdominal mass, Case Presentation, Cough, Fever, Hemophilia
Abstract
This article has no abstract. The first 100 words appear below:
A 30 year old male patient hailing from Jatrabari, Dhaka, the capital city of Bangladesh reported to the Department of Hematology, Armed forces Institute of Pathology, Dhaka Cantonment for the follow-up checkup of hemophilia A by assessing the factor VIII level. The patient had been suffering from mild rise of temperature, cough and weight loss for the last three months. So, he wanted to consult with a hematologist of the department. The concerned hematologist took detailed history of the patient and performed physical examination. History of the patient revealed cough, fever and mild weight loss for the last three months.
Downloads
Download data is not yet available.
Abstract
1307
Download
1091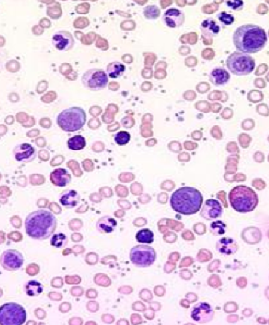 Downloads
How to Cite
Rahman, M. M., Khan, L., Islam, M. S., Islam, M. M., & Saha, D. (2018). A hemophilic patient presented with an abdominal mass, fever and cough. Bangabandhu Sheikh Mujib Medical University Journal, 11(1), 75–81. https://doi.org/10.3329/bsmmuj.v11i1.35585
Section
Case Presentation