A 48 year old male with jaundice and exertional chest pain
Keywords:
Case Presentation, Chest pain, Jaundice
Abstract
This article has no abstract. The first 100 words appear below:
A 48 year old male attended the cardiac outpatient department with the complaints of chest pain on exertion. Two years back, he developed chest pain on exertion. The pain was retrosternal, dull in nature, non-radiating, aggravated on exertion and relieved by rest. There was no relation with food intake and not relieved by taking H2 blocker. The patient was a known case of hypertension for the last 10 years. He was on antihypertensive medication and his blood pressure was controlled with therapy. There was no history of respiratory distress and cough. With these complaints, he at first attended to a nearby Government medical college hospital in Barisal (South central division of Bangladesh).
Downloads
Download data is not yet available.
Abstract
1180
Download
1018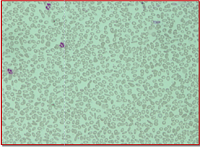 Downloads
How to Cite
Rahman, M. M., Islam, M. M., Giti, S., Parvin, M., Khan, A. A., & Saha, D. (2017). A 48 year old male with jaundice and exertional chest pain. Bangabandhu Sheikh Mujib Medical University Journal, 10(4), 227–233. https://doi.org/10.3329/bsmmuj.v10i4.34151
Section
Case Presentation