New Executive Editor joined
Prof M Mostafa Zaman Joins as Executive Editor of Bangabandhu Sheikh Mujib Medical University Journal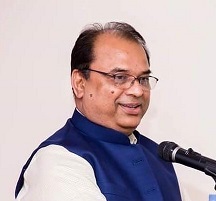 Professor Dr M Mostafa Zaman
ORCID: https://orcid.org/0000-0002-1736-1342
Research Gate: https://www.researchgate.net/profile/M-Zaman
We are delighted to announce a significant addition to our esteemed team at the Bangabandhu Sheikh Mujib Medical University Journal. Professor M Mostafa Zaman, a distinguished epidemiologist with a remarkable background in public health research, has accepted the role of Executive Editor for our journal.
About Prof M Mostafa Zaman
Professor M. Mostafa Zaman, an esteemed epidemiologist specializing in cardiovascular epidemiology, has made substantial contributions to the field of public health research, as demonstrated by his notable academic achievements, including a citation count of 3,628, an h-index of 32, and an i10-index of 56. Having served for a decade as the Team Lead of the Non-Communicable Disease Unit at the World Health Organization, followed by another decade as an Advisor within the Research and Publication Unit, his impact on public health and health policy in Bangladesh has been profound. His unwavering commitment to excellence is palpable through his publications in prestigious international journals and his role as a reviewer for esteemed publications such as BMJ and PLOS ONE.
For any inquiries or submissions to the journal, please don't hesitate to contact Prof Zaman at journal.executiveeditor@bsmmu.edu.bd.
[Date of update 21 October 2023]