A 17 year old girl with gradual swelling of lower abdomen
Keywords:
Abdominal swelling, Case Presentation, Granulosa cell, Juvenile, Tumor, Uterine myoma
Abstract
This article has no abstract. The first 100 words appear below:
A 17 year old girl presented at the outpatient department with the history of gradual swelling of lower abdomen, early onset of menstruation (precocious puberty) at the age of 7 years followed by secondary amenorrhea for 10 years, growth retardation and breast atrophy. She also complained that her secondary sexual characteristic did not develop. She had no family history of growth retardation or precocious puberty. Her breast showed infantile growth. She had no history of fever, abdominal pain, alteration of bowel habit, weight loss, or loss of appetite. On examination, she was afebrile and vitally stable.
Downloads
Download data is not yet available.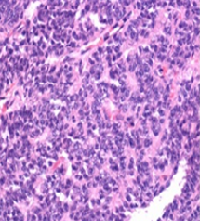 Downloads
How to Cite
Khatun, S. F., Khatun, S., Hossain, A. K. M. F., & Nahar, K. (2018). A 17 year old girl with gradual swelling of lower abdomen. Bangabandhu Sheikh Mujib Medical University Journal, 11(2), 180–184. https://doi.org/10.3329/bsmmuj.v11i2.36628
Section
Case Presentation