Bangladesh Journal of Pharmacology (Bangladesh J Pharmacol) is an open access, video component, single blinded peer-reviewed journal of the Bangladesh Pharmacological Society (BDPS). We publish Research article, Mini-review, Meta-analysis, Clinical Trial, Visual Experiment and Letter to the Editor. 
The author will not be charged in the form of submission fee, article processing fee or publication fee. It is completely free.
Journal Metrics
Journal metrics allow you to compare journals, regardless of their subject classification.
Impact Factor (2014): 1.052 (Web of Science)
CiteScore Tracker 2017: Updated on April 7, 2018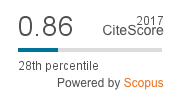 ResearchGate Journal Impact (2014): 1.84
Abstracted/Indexed in
Academic Search Complete, Bangladesh Journals Online, Biological Abstracts, BIOSIS Previews, CAB Abstracts, Current Abstracts, Directory of Open Access Journals, EMBASE/Excerpta Medica, Global Health, Google Scholar, HINARI (WHO), International Pharmaceutical Abstracts, Open J-gate, Science Citation Index Expanded, SCOPUS and Social Sciences Citation Index
Members
Bangladesh Journal of Pharmacology is the member of OASPA (Open Access Scholarly Publishers Association), COPE (Committee on Publication Ethics), The International Society of Managing and Technical Editors (ISMTE) and Asian Council of Science Editors.
View current issue »