Vaccination in Pregnancy
Keywords:
vaccination, pregnancy
Abstract
Routine vaccines that generally are safe to administer during pregnancy include diphtheria, tetanus, influenza, and hepatitis B, Other vaccines such as meningococcal and rabis, may be considered, Vaccines that are contraindicated because of the theoretic risk of fetal transmission include measles, mumps and rubella, varicella and bacilli Calmette-Guerin. A number of other vaccines have not yet been adequately studied; therefore risks of vaccination must be weighed against the risks of the disease to the mother and fetus. Inadvertent administration of any of these vaccination, however is not considered an indication for termination of the pregnancy.
Downloads
Download data is not yet available.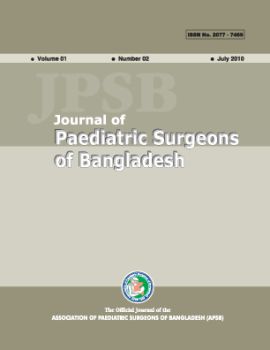 Downloads
How to Cite
Nargis, S. F., & Rahman, M. S. (2014). Vaccination in Pregnancy. Journal of Paediatric Surgeons of Bangladesh, 1(2), 158–161. https://doi.org/10.3329/jpsb.v1i2.19536
License
Authors of articles published in JPSB retain the copyright of their articles and are free to reproduce and disseminate their work. A Copyright and License Agreement – signed and dated by the corresponding author on behalf of all authors – must be submitted with each manuscript submission.