Eosinophilic Cationic Protein in Bronchial Asthma – current concepts
Afroza Begum

Department of Microbiology, Enam Medical College, Savar, Dhaka

Mejbah Uddin Ahmed

Department of Microbiology, Enam Medical College, Savar, Dhaka
Keywords:
Eosinophil, Cationic Protein, Bronchial Asthma
Abstract
Bronchial asthma is a chronic and inflammatory disease of lungs.  On the basis of pathogenesis, asthma can be grouped into allergic, inflammatory, neurogenic and physical mechanisms.  It is characterized by a 50 fold increase in the number of eosinophil in relation to neutrophil in the bronchial mucosa. After allergic sensitization, regulatory Th2 cell releases IL-5.  This IL-5 is responsible for differentiation and maturation of eosinophil. On re-exposure, activation and degranulation of eosinophil occur. In this review this mechanism is described in updated way.
DOI: http://dx.doi.org/10.3329/bjmm.v7i2.19331
Bangladesh J Med Microbiol 2013; 07(02): 25-27
Downloads
Download data is not yet available.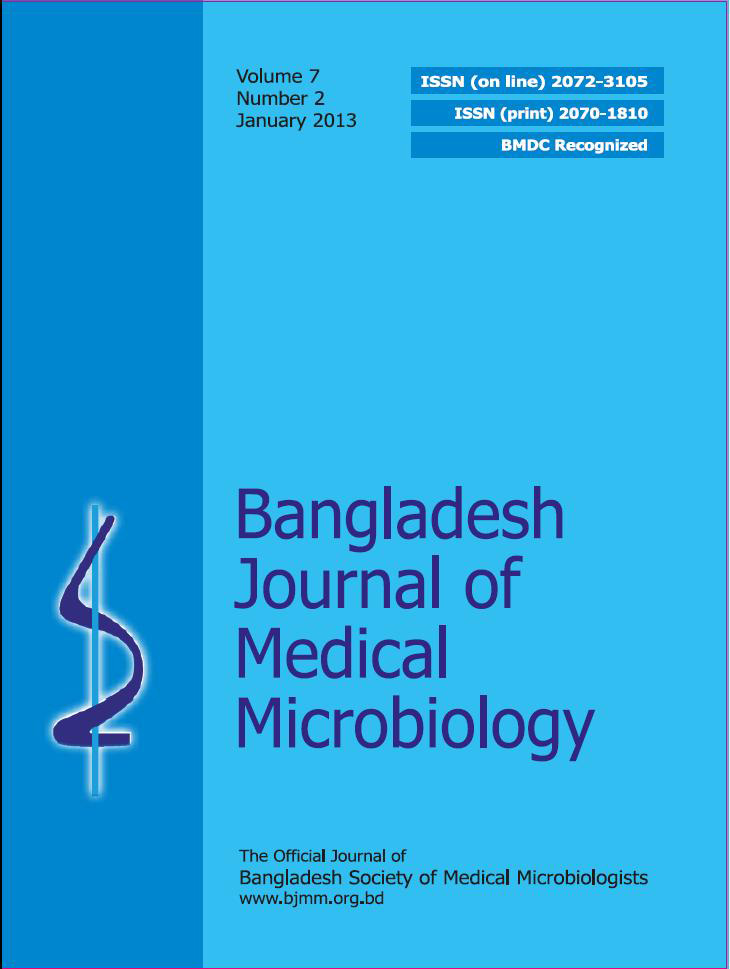 How to Cite
Begum, A., & Ahmed, M. (2013). Eosinophilic Cationic Protein in Bronchial Asthma – current concepts. Bangladesh Journal of Medical Microbiology, 7(2), 25-27. https://doi.org/10.3329/bjmm.v7i2.19331