Bacteriophage Therapy: Issues and Controversies
Keywords:
phage, therapy, controversies, bacteria
Abstract
Phage therapy is the application of bacteria-specific viruses to combat uncontrolled and undesired bacteria. The emergence of bacterial resistant to most of the currently available antimicrobial drugs has become a critical problem in modern medicine.Bacteriophages are viruses that invade bacterial cells and, in the case of lytic phages, disrupt bacterial metabolism and cause the bacteria to lyse. Owing to their host specificity which can range from an ability to infect only a few strains of a bacterial species to, more rarely, a capacity to infect more than one relatively closely related bacterial genus phages only minimally impact health-protecting normal bacterial flora.By contrast, many antibiotics, which tend to have broader spectrums of activity, are prone to inducing super infections. Phages against many pathogenic bacteria are easily discovered. In this review bacteriophages has been highlighted regarding different issues as well as controversies.
DOI: http://dx.doi.org/10.3329/bjmm.v7i1.19319
Bangladesh J Med Microbiol 2013; 07(01): 25-28
Downloads
Download data is not yet available.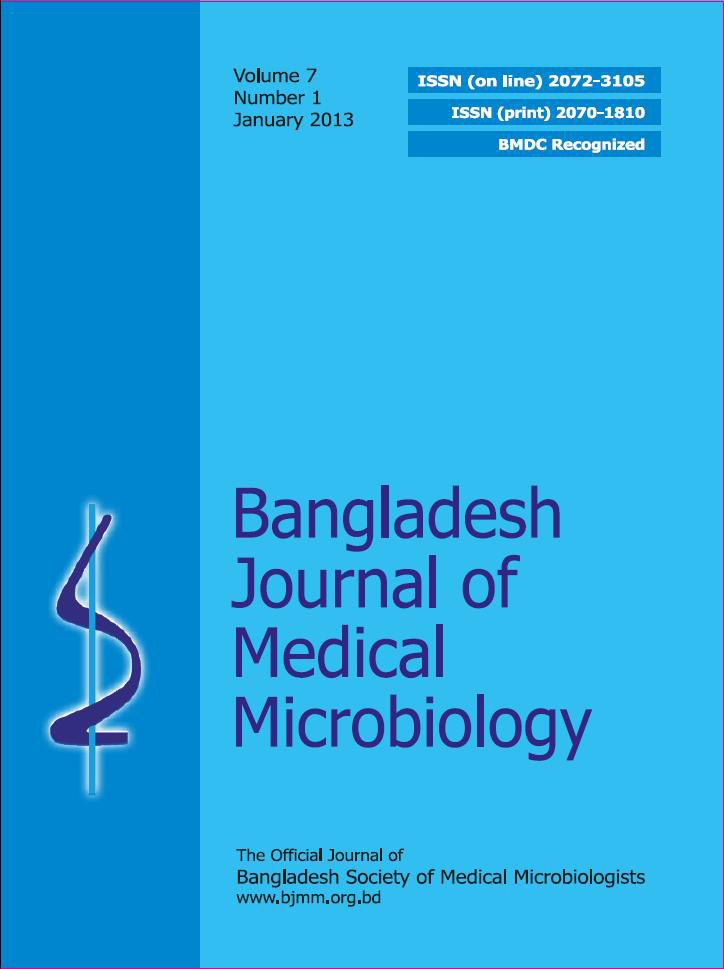 Downloads
How to Cite
Roy, S., & Yusuf, M. A. (2013). Bacteriophage Therapy: Issues and Controversies. Bangladesh Journal of Medical Microbiology, 7(1), 25–28. https://doi.org/10.3329/bjmm.v7i1.19319