Invitation for 20th Asian Bioethics Conference at Dhaka
Abstract
Dear Sir/Madam
You are cordially invited to attend the inaugural session of 20th Asian Bioethics conference organized by Bangladesh Bioethics Society in cooperation with SSRC, Planing Division; PMR, DGHS, Ministry of Health & Family Welfare, BMRC, ABA and Eubios Ethics Institute on Friday, 22 Nov, 2019 at NEC Auditorium, Planning Ministry, Agargoan, Dhaka.
We would appreciate your presence in the programme.
Downloads
Download data is not yet available.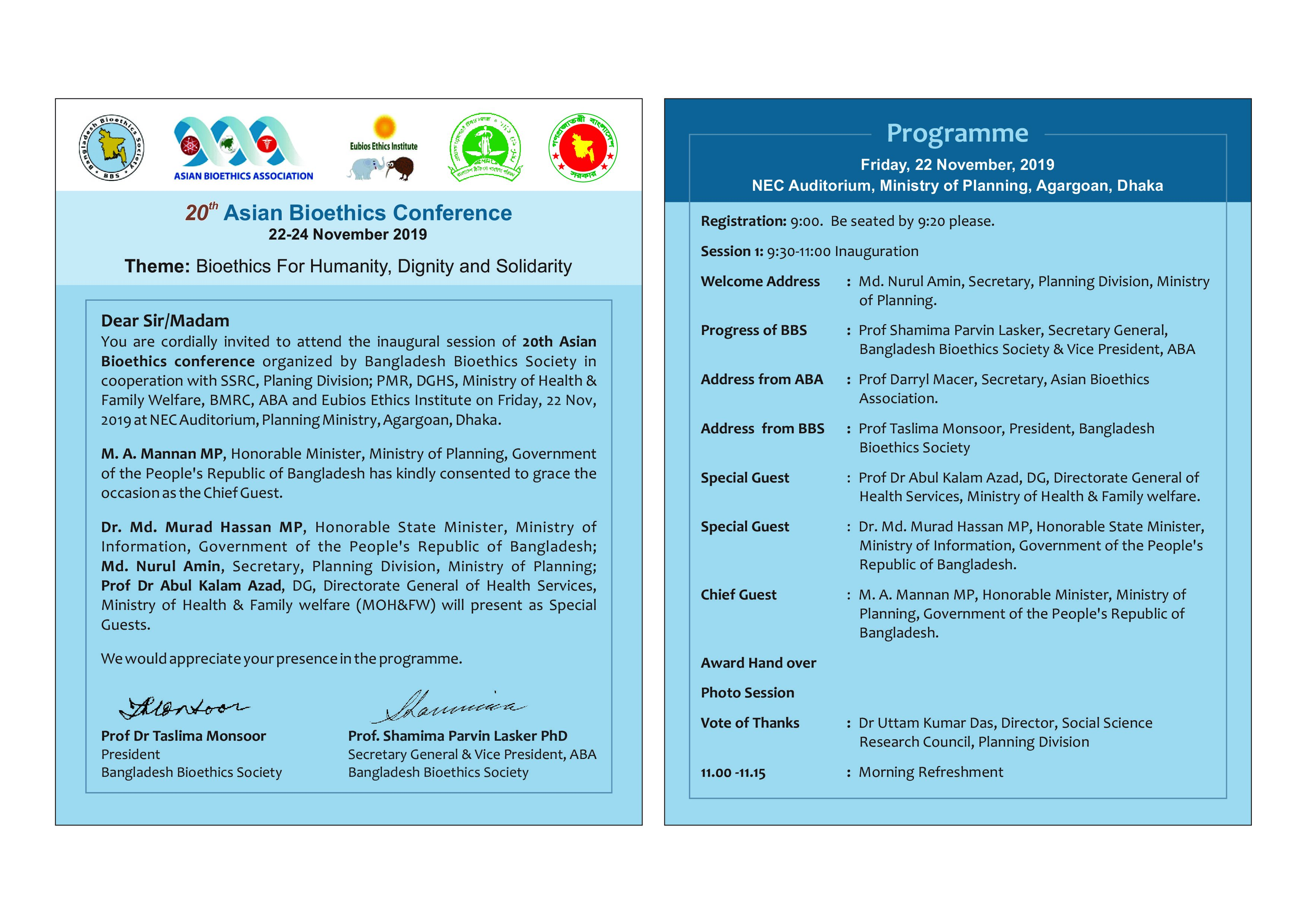 Downloads
How to Cite
Lasker, S. P. (2019). Invitation for 20th Asian Bioethics Conference at Dhaka. Bangladesh Journal of Bioethics, 10(3). Retrieved from https://www.banglajol.info/index.php/BIOETHICS/article/view/48936
License
(c) Bangladesh Journal of Bioethics.  

Articles in the Bangladesh Journal of Bioethics are Open Access articles published under the Creative Commons CC BY-NC-ND License Creative Commons Attribution-NonCommercial-NoDerivatives 4.0 International License. This license permits use, distribution and reproduction in any medium, provided the original work is properly cited, is not changed in any way, and is not used for commercial purposes.